Here are some of the outfits I wore in Barcelona. The pictures aren't the best, they're kind of touristy... Anyway, much better quality if you click on the pics, don't know why blogspot does this to them.
Dress from Indiska, shoes from Asics (new!), bag from Bianco, watch from Casio (new), sunglasses from Benetton.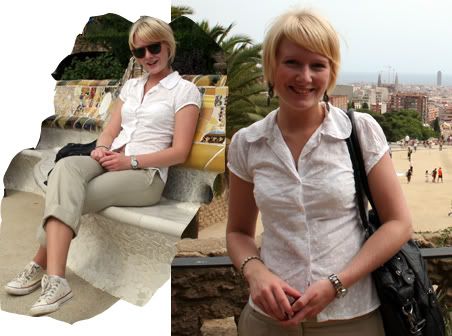 Shoes from Converse, chinos from Mango, blouse from Indiska, bag from Bianco, Certina watch, bracelet from Lindex, sunglasses from Benetton and earrings from Accessorize.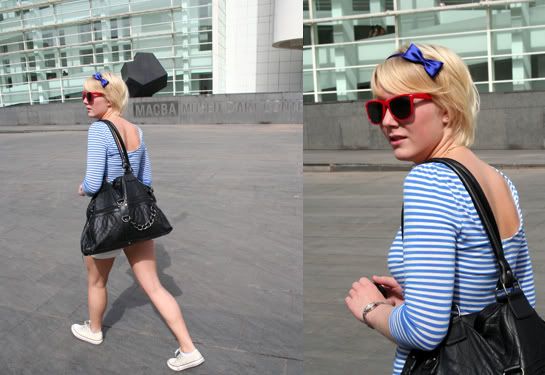 Top from H&M, shorts from Vila, hairband from Gina Tricot, sunglasses from Urban Outfitters.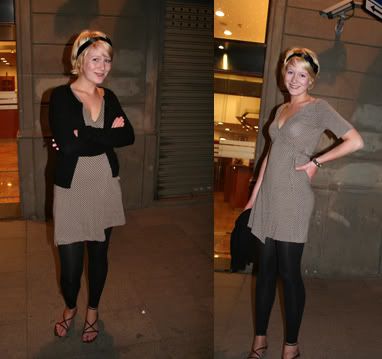 Hairband from Gina Tricot, dress from i-dont-remember-right-now, cardigan from Zara and sandals from Dna.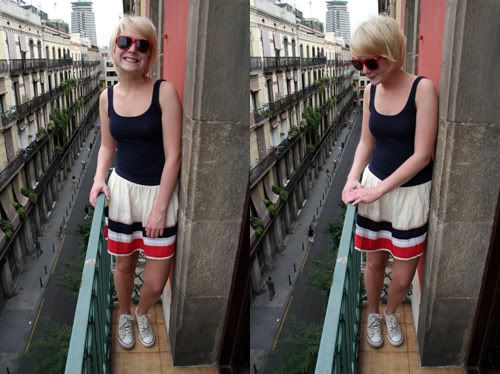 Top and skirt from Top Shop.